Favorite Links
Links
The following is a list useful links that I have compiled. If you wish to be added to this list, please send me an e-mail.
Favorite Sites
A Website With Lots Of Weapons And Info
Website With Lots Of Nice Cars
You Should Know What This is
Good Gaming Service To Chat, Find Servers And Download Files
Game Videos, Reviews, Previews, And Cheats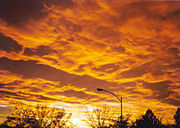 Search Engines
You know us as the Internet's original search engine.
One of the most visited hubs on the Internet, reaching one out of every two Web users.
With over half a million sites, divided into more than 25,000 categories, Google is both browseable and searchable.
Phrase Related Search Engine
Have Fun!